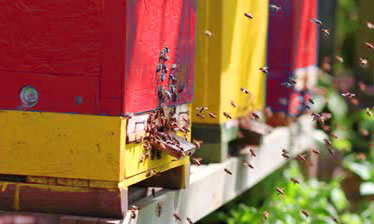 It's also an important component of the Mediterranean diet. It gives high energy to the human body and adds to longevity. In fact, Hippocrates was suggesting people to use it as a remedy.
The rich plant life in Greece gives the ability to the beekeeper to produce one of the most high quality honey varieties in the whole world.
The bees are carried from place to place throughout the year so we can achieve the maximum quality successfully.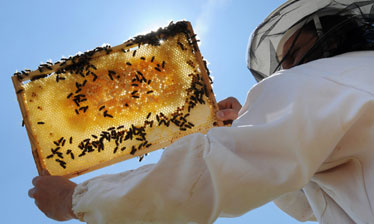 The type of honey we pack is produced in Peloponnese – Evia – Cyclades and Crete. It has an exclusive flavor, aroma and shiny color.
Our honey is available in glass bottles of 205gr.